Finished this book a few days ago and have to say, that I enjoy the short story books as much the main full length novels. Below is my ratings on the books. I am one not to spill spoilers that others may do...
My ratings will be in #/# format. First is my rating, the second is out of.
Featured Stories of the Book:
Runes (Space Wolves) 4/5. This was a good opening story, had a nice twist.
The Rewards of Tolerance (Renegades) 3/5. Perhaps the worst of the lot, hope this expands more in a full length book or other future short stories.
Black Dawn (Warbringers) 4/5. A crisp story if you will, very cut and dry about the chapter, had a nice twist at the end of the story.
The Long Games at Carcharias (Crimson Counsuls) 5/5. I think this is going to get either more shorts or a full length book soon. This was a jewel in the book.
Heart of Rage (Blood Angels) 4/5. Has a vibe similar to another story I read (don't want to say to avoid spoilers), yet was a good read.
But Dust in the Wind (Imperial Fists) 4/5. A decent story.
Exhumed (Deathwatch) 3/5. I expected more from this story. It was a bit predictable in many ways.
Primary Instinct (Silver Skulls) 4/5. Once you get past the Predator feel of the book, the story is rather enjoyable and is nice to see other chapters get the light.
Sacrifice (Grey Knights) 3/5. Average again, the style was interesting but I feel they could have carried this on better and could have been a better tool for the story. You will see it when you read the book yourself.
Writers featured: Chris Wraight, Gav Thorpe, CL Werner, Rob Sanders, James Swallow, Jonathan Green, Steve Parker, Sarah Cawkwell and Ben Counter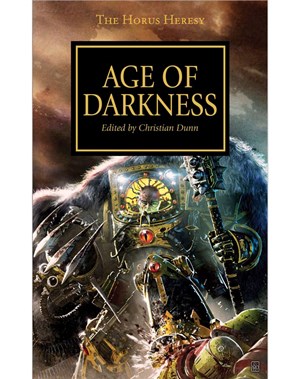 Just started this book today, just a few pages in so far. Leading with Graham McnNeill was a great choice and looking forward to the rest of the stories.
Here is the writers and stories in the book:
Rules of Engagement (Graham McNeill)

Liar's Due (James Swallow)

Forgotten Sons (Nick Kyme)

The Last Remembrancer (John French)

Rebirth (Christ Wraight)

The Face of Treachery (Gav Thorpe)

Little Horus (Dan Abnett)

The Iron Within (Rob Sanders)

Savage Weapons (Aaron Dembski-Bowden)
Again, wow! Graham (that wrote A 1000 Sons), James Swallow (Flight of Eisenstein), Nick Kyme (The Salamander Trilogy writer), Dan Abnett (Gaunt books) among the others just puts a major big name line up from their main writers. I am looking forward to some great stories!!!!