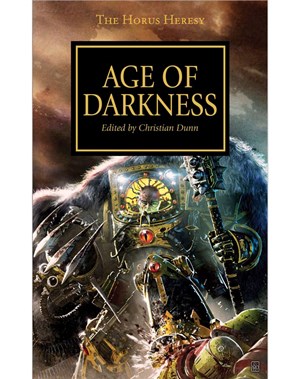 Almost finished reading this book, on the last chapter which fills me with some sadness. This by far is perhaps one of the be short story collections Black Library has done. Below is my ratings out of 5 chaos stars and some thoughts. Again, I don't like to spoil a book, I want people to read it!
Here is the writers and stories in the book:
Rules of Engagement (Graham McNeill). Ultramarines Story, about the birth of the Codex Astrates. 4/5

Liar's Due (James Swallow) Alpha Legion, nuff said! 5/5

Forgotten Sons (Nick Kyme) Salamander/Ultramarine 5/5. Marines on a diplomatic mission.

The Last Remembrancer (John French) 4/5 about Dorn and a gift from Horus.

Rebirth (Christ Wraight) 5/5 Great 1000 Sons story, adds to the details of Prospero Burns

The Face of Treachery (Gav Thorpe) 5/5 Gav's story in the prior book review wasn't great. he made up for it on this one. Great wrap up to the Drop Site Massacre storyline.

Little Horus (Dan Abnett) 3/5 While good, not the best Dan has put on the table, gives some insight into Little Horus. Well written but the content was meh.

The Iron Within (Rob Sanders) 5/5 Love it! Iron Warriors Loyal vs Iron Warriors (Traitor) damm, this was a great book. I like how they are showing now more of not everyone went one side or the other.,

Savage Weapons (Aaron Dembski-Bowden) Brother vs Brother. Dark Angels vs Night Lords.