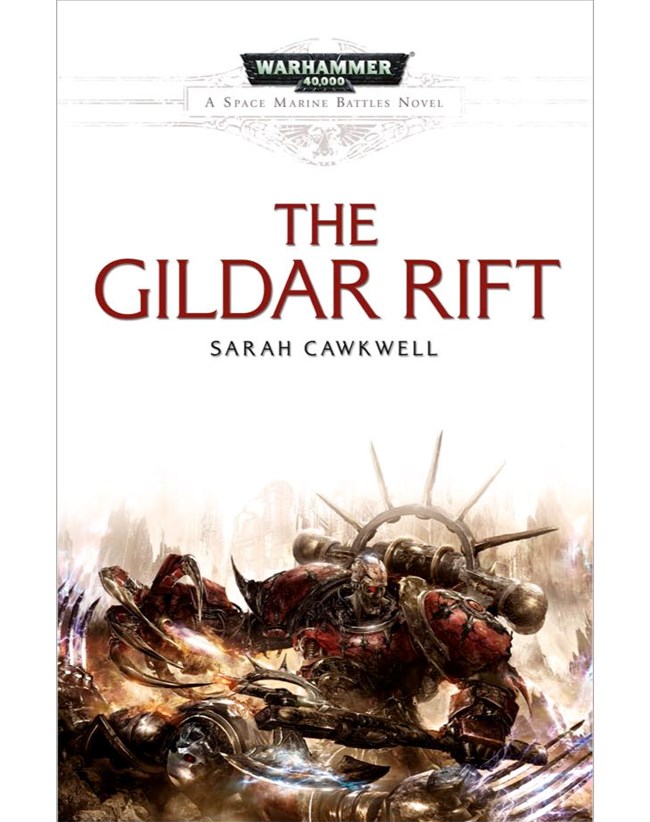 Well, I just finished the latest Space Marine Battles novel, the Gilder Rift. All I can say is WOW! Sarah Cawkwell is a fantastic writer and this by far may be the best ever of the Battle Novels. Granted she is about to go up against the Iron Warriors in the next one that could prove to be a contest beyond words.
As usual, I won't give the book away. I hate it when people spoil things talking about crap while a book is young. If you do have to post something, make sure to put a "spoiler alert" up to not ruin it for the other people that have not read this fine book.
The story focuses on the Silver Skulls and the conflict with the Red Corsairs. What is refreshing is this puts a little known chapter (rather than one of the mainstream ones) as the focus in this book as well as it gives you some insight into the Huron Blackheart and the Corpsemaster as they execute a masterful plot against the Silver Skulls in the Gildar Rift. It was also nice to put the Wolf of Fenris in this book after the aftermath of it being taken as mentioned in the codex books. Simply amazing how it explores the situation and how it unfolds as well as how it almost happened again to the Silver Skulls.
This book was packed with action, combat, moralistic exploration and mysticism elements all in one package. Sarah Cawkwell kept the book flowing at a good pace at all times and I

never once found myself wanting to stop reading, rather I found it hard at times to put down the book!
I was skeptical when this series was first introduced but over time it has grown on me and I am starting to enjoy the quality of the writers they select as well as the presentation of the book. As usual there is a center section with some full color images of maps and the infamous Wolf of Fenris side view of the ship. While not as great at some of the other books with the centerline artwork it is still nice to have those reference points to fire the imagination.
I give this book 5 out of 5 Chaos Stars and you will be branded a heretic if you don't read it!